(732) 821 – 3047  || 3086 Rt 27, Suite 10, Kendall Park NJ || [email protected]
An Authentic 
Kerala Ayurveda Panchakarma 
Center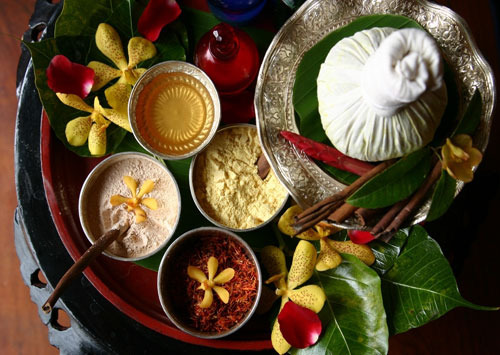 treatment+room
Authentic Treatment Rooms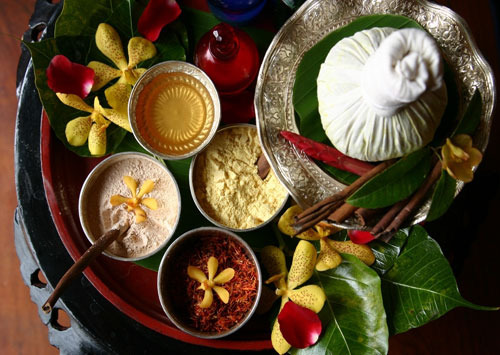 REJUVENATE YOUR BODY, MIND, AND SOUL THE NATURAL WAY.
Welcome to Divya Ayurveda, where ancient wisdom meets holistic healing. Our authentic Ayurvedic treatments provide personalized care to help you achieve optimal health and well-being. With oils and equipment sourced directly from India, and a team of experts dedicated to providing individualized care, we are committed to delivering an authentic Ayurvedic experience that nurtures your body, mind, and soul. Trust us to guide you on your wellness journey and experience the transformative power of Ayurveda.
"I had the Shirodhara treatment and it was so relaxing. I could feel my worries melting away."
The word Ayurveda means
'Life Science':
('Ayu' = Life; 'Veda' = Science)
Ayurveda is an ancient holistic healing system that originated in India over 5,000 years ago. It is a natural approach to wellness that recognizes the interconnectedness of the mind, body, and spirit. It uses natural oils, herbs, and bodywork to promote overall wellness and treat a variety of health issues, including knee pain, muscle pain, joint pain, arthritis, chronic fatigue, weakness, stress, depression, and indigestion. Ayurveda focuses on balancing the mind, body, and spirit to promote optimal health and prevent disease.
Its therapeutic and pain relief techniques are effective in promoting relaxation and relieving stress. Ayurveda is suitable for people of all ages and promotes men's, women's, children's, and senior health. Its emphasis on natural remedies and the elimination of dangerous toxins (Ama) makes it a safe and effective alternative to conventional medicine.
At its core, Ayurveda teaches us to live in harmony with ourselves and our environment, emphasizing the importance of self-care, healthy eating, and mindful living. Discover the transformative power of Ayurveda and experience a renewed sense of vitality and wellness.
Five ways to Purify your
body, mind, and soul.
('Pancha' = Five;
'Karma' = 'Action')
Pancha-Karma is the Ayurvedic way of cleanse and detox.
The Five procedures of Pancha-Karma are:
• Vamana – Induced emesis.
• Virechana – Induced Purging.
• Kashaya Vasti – Herbal extract enema.
• Taila Vasti – Oil enema.
• Nasyam – Nasal cleansing.
is the age of ayurvedic practice in India.
natural herbs & oils used with every treatment.
Unlock your path to optimal wellness with Divya Ayurveda.
Our personalized consultations listen to your needs and offer the best treatments and herbal supplements to get you there. We're your partner on the journey to a happier, healthier life.
Don't wait, call us today and start living your best life now!