Pure oil and herbs combined
especially for you.
Index
Shirodhara Packages
Udvartanam Packages
Nasyam Packages
Potli/Khizi Packages
Akshi Tarpana Packages
We Offer A Very Special Consultation Where We Hear Your Problems And Understand Your Needs And Advise You The Best Treatments, Herbal Supplements, And/Or Packages That Are Best For You.
At Divya Ayurveda, You are never alone. we take pride in helping our clients get through hardships and achieve a happy, healthy lifestyle. 
Shirodhara is an ancient Indian Ayurvedic relaxing Stress therapy that involves gently pouring warm oil or herbal medicated milk over the forehead for a certain period of time. This package includes face and head massage.
Shirodhara is also included in the following packages: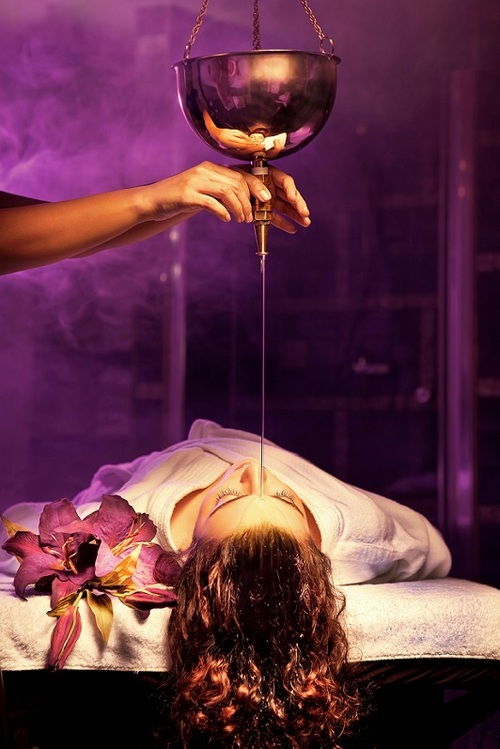 Udvartanam
(Weight Management)
We thoroughly exfoliate your body using a powerful mixture of specific Ayurvedic powders, unique only to you. This method will break up fatty deposits and energize blood circulation. A delightful body treatment to remove excess heat from your body, enhancing circulation and drawing fresh energy to the surface of the skin.
This is one of the most important Panchakarma therapies that involves the face and head massage with herbal oil preparations. It is followed by steam inhalation and Ayurvedic herbal nasal drops which are used to melt and relieve mucus from the sinus passage.
Nasyam  is also included in the following packages: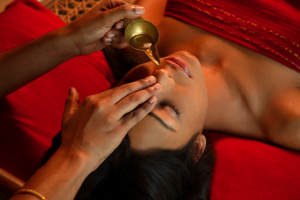 The ultimate pain relief therapy. Potli/kizhi is a massage which uses small herbal pouches made of various herbs which are warmed in medicated oils. They are then used to massage the entire body or specific areas like the back, neck, shoulders, hands and joints.
Nasyam  is also included in the following packages:
The healthy eye treatment. Akshi Tarpana is a unique procedure where medicated ghee is retained over the eyes for a specific amount of time. The medicated ghee nourishes and strengthens the eye structure.